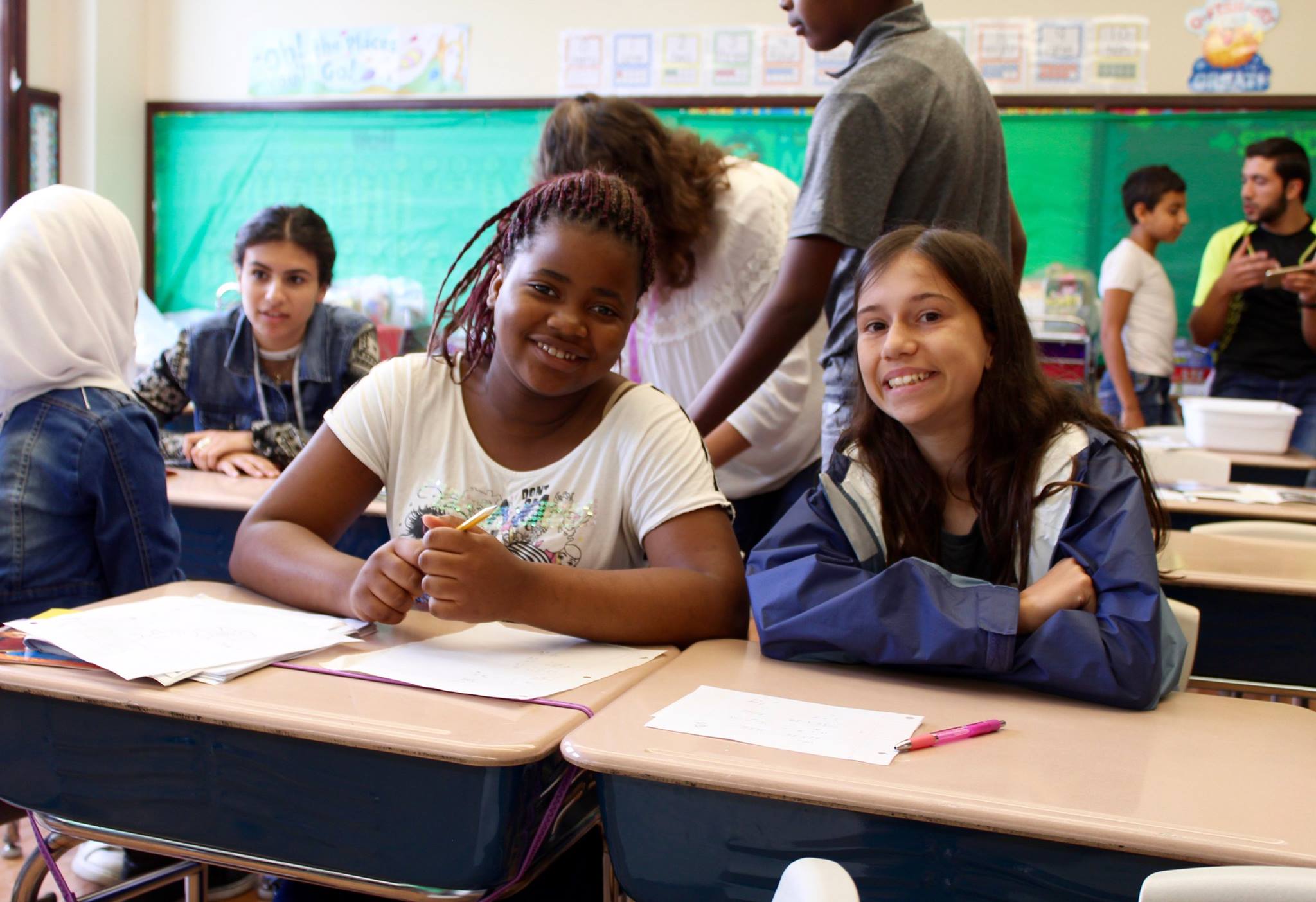 Summer Camp (Due to COVID-19, summer camp will not be held in 2020)
Middle Schoolers join K4PB each summer for a week of summer camp fun (swimming, boating, sports, hiking, arts and crafts and more) on the shores of a crystal-clear lake in the mountains of New Hampshire.
In many ways, Kids4Peace camp is like other summer camps. But it is different in a few important ways:
Our community is made up of more kinds of people than those who usually live together at camp or anywhere else. We're from Boston and its suburbs, from different races, ethnicities, backgrounds, and religions.
Our campers not only learn new skills like archery or kayaking, they also learn skills for becoming peace leaders and for solving the kinds of problems that keep people in the Boston area and around the world from understanding one another. We learn all this while having fun and being active in the outdoors.
At the end of the camp program, campers are invited to join the Kids4Peace Boston Peace Leader Program (for current 7th – 12th graders) that meets monthly during the school year and offers additional skill-building summer programs. In fact, at camp you'll spend time with 11th and 12th grade Counselors-in-Training who have been active in Kids4Peace since they were in 6th grade. 
Virtual Programming for 2020-2021
K4PB's new pilot program, Circles of Action, gives you the chance to get to make a real difference in your community despite the challenges of our COVID-19 world. You and other middle and high schoolers (7th-12th grade) will join Circles that will meet (virtually) throughout the school year to learn about a social justice issue of your choice and to implement an advocacy or service project to help address it.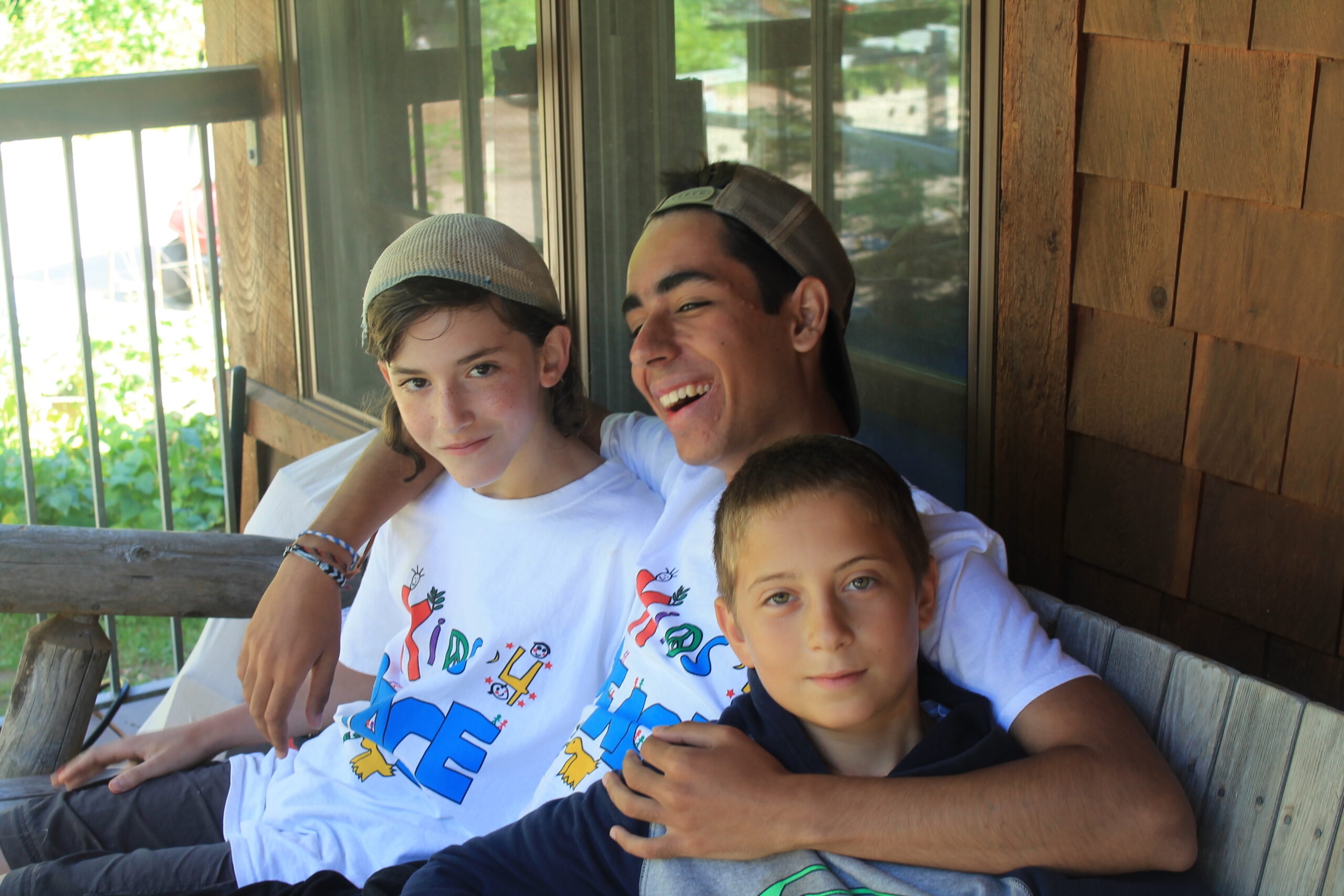 School Year Programming (Due to COVID-19, there will be no in-person programming for 2020-2021)
During the school year, participants in the K4PB Peace Leader Program gather monthly for leadership skill building, recreational activities, interfaith dialogue, overnights, community service and advocacy projects. There are separate programs geared to the interests and abilities of those in middle school, and participants come back and learn more each year thanks to K4PB's recursive experiential education model. 
Year after year, the K4PB Peace Leader Program provides opportunities for youth to develop, refine, and apply their peace building skills. Our experiential curriculum allows participants to develop and continually deepen their empathy, insights, and skills. Regardless of how long youth have been in the program, with each activity, participants have the opportunity to explore, extract new meaning, and think in new ways.
Over the course of the program, the diverse group of K4PB teens actively gain and use leadership skills; take action for pressing social justice issues; strengthen their appreciation for the faiths, cultures, and experiences of others; and build a strong community by having fun and sharing meaningful experiences together. They share openly and honestly about their own lives; participate in activities that give them experience using relevant skills (for example, how to regulate emotions during a challenging conversation, or how to collaborate with a diverse team); learn about political and social justice issues in a nuanced way that challenges them to consider all sides of an issue; and take appropriate action through service, advocacy/lobbying, and more.